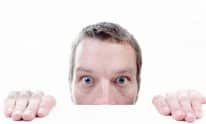 Whether you're a thrill-seeking adventurer or an extra cautious safety advocate, dental anxiety is one of the few universal experiences that you are almost guaranteed to see everywhere. A great deal of people are terrified of seeing the dentist. Sometimes this just means that you spend most of the time in the waiting room panicking about what's about to come next. For others, dental anxiety is bad enough that they never get to the dentist at all.
Ways to Deal with Dental Anxiety
Fear and anxiety are some of the most common reasons why people avoid seeing the dentist. Instead of helping their cause, this means that smaller dental issues turn into bigger ones. In the end, you really should have seen the dentist to begin with. Here are a few ways to deal with dental anxiety.
Know Your Dentist
Get to know your dentist better and make sure you choose one that you are completely comfortable with. This can be one of the biggest steps towards getting rid of your dental anxiety.
Having enough trust in your dentist's ability not to mess up what they're about to do can help you to feel more at ease. Asking your dentist questions about the procedure can also help to set your mind to rest before you see a dentist next.
If you aren't entirely comfortable with your current dentist, switch to another one and you will already feel far more relaxed.
Logical Reasoning
It's recommended to see a dentist at least once every six months, even when you don't think that something is wrong with your teeth and you don't have any issues. Doing this can help you to keep your teeth in excellent condition and spot issues before they even turn into problems or pain.
If you do have existing issues with your teeth and you're avoiding an appointment with the dentist because of fear or anxiety, the first thing you should realize is that you're only making the problem worse.
Any dental issues that are left alone will turn into worse dental issues, often ones that require more invasive procedures to fix – and it can make you extremely sick.
Seeing the dentist is always better than not seeing the dentist, and it's guaranteed to be a whole lot less scary than if you had left it for later or not seen the dentist at all.
Sometimes taking a step back for proper logical reasoning about why you're seeing the dentist is an effective way to get rid of dental anxiety.
Regency Family Dentistry Omaha | Best Omaha Dentist near Westroads Mall in Regency
Whether your teeth needs are a:
complete exam and cleaning,
full-mouth restoration
or anything in between
We promise to provide you with exceptional care as we enhance the natural beauty of your smile.  Below are just some of the many procedures and dental services we regularly provide to our patients – with a gentle touch, and stunning results.  Your smile is our first priority, and we'll give you something to smile about.
Dental Exams
Dental Cleanings
Oral Cancer Exam
Fluoride Treatment
Sealants
Dental X-Rays
Home Care
Nightguards & Mouthguards
Dental Implants
Composite Fillings
Porcelain Crowns
FixedPorcelain Bridges
Porcelain Veneers
Tooth Whitening
Periodontal Disease
What is Periodontal (Gum) Disease?
Diagnosis
Treatment
Maintenance
Dental Implants
Inlay Restorations
Onlay Restorations
Composite Fillings
Crowns
Dentures & Partial Dentures
Fixed Bridges
Root Canal Therapy