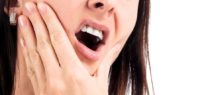 If you have ever had a tooth abscess, chances are that you remember it well. This condition is very unsightly and quite painful, making it something a person remembers for a very long time. Typically, a dental abscess will only develop because of a condition that was left untreated. If you have a deep cavity or tooth decay unattended, it can eventually turn into a painful tooth abscess or dental infections. This should tell you just how serious the condition is.
How Long can a Tooth Abscess Wait for Treatment?
What is a Tooth Abscess?
A tooth abscess can be quite painful. Simply put, an abscess occurs when a tooth becomes infected. A person may experience facial swelling in the area where the tooth is located. The entire mouth may be sore and tender. The most pain is going to be felt at the area that is infected. The symptoms of an abscessed tooth are quite intense and substantial. A person experiencing an abscess may:
run a fever
sweat
experience agitation
bad breath
overall just not feel well
When to Treat an Abscess?
An abscessed tooth is a fairly serious condition. This means that you need to get treatment as soon as possible. The condition will get worse very quickly and can lead to you becoming very ill. If the abscess is treated properly it can be easy to recover from and will typically not cause lasting damage. It is when treatment is avoided that an abscess can become quite serious and possibly fatal.
Treatment for an abscess will depend on the severity of the condition. A person will be prescribe antibiotics in order to help fight off the infection. A root canal treatment will likely be performed in order to remove the harmful bacteria from the mouth. Treatment needs to be done promptly so that the infection does not spread and cause other health problems.
Regency Family Dentistry Omaha
Whether your teeth needs are a complete exam and cleaning, a full-mouth restoration, or anything in between, we promise to provide you with exceptional care as we enhance the natural beauty of your smile.  Below are just some of the many procedures and dental services we regularly provide to our patients – with a gentle touch, and stunning results.  Your smile is our first priority, and we'll give you something to smile about.
Dental Exams
Dental Cleanings
Oral Cancer Exam
Fluoride Treatment
Sealants
Dental X-Rays
Home Care
Nightguards & Mouthguards
Dental Implants
Composite Fillings
Porcelain Crowns
FixedPorcelain Bridges
Porcelain Veneers
Tooth Whitening
Periodontal Disease
What is Periodontal (Gum) Disease?
Diagnosis
Treatment
Maintenance
Dental Implants
Inlay Restorations
Onlay Restorations
Composite Fillings
Crowns
Dentures & Partial Dentures
Fixed Bridges
Root Canal Therapy