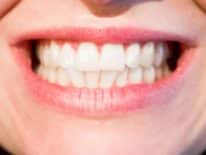 Gum disease, which is also known as periodontal disease is slow to progress and often painless. For this reason, it often reaches advanced stages before any problems are noticed. If gum disease goes untreated it can result in the gums deteriorating, the deterioration of the jaw bone, and eventually the loss of teeth.
Preventing Gum Disease
Prevention Begins at Home
While it is important to have regular dental exams to remove tartar and to detect any early signs of gum disease, properly caring for your teeth at home is the best form of prevention. Here are several things that you can do to help prevent gum disease so that you can keep your teeth your entire life.
Use fluoridated toothpaste and brush for at least 2 minutes twice a day
Floss each day in order to remove plaque from places where your toothbrush does not reach
Use a mouth rinse to help reduce plaque
Eat healthy, foods that are high in sugar and starch can increase plaque. In addition, healthy foods have the nutrients that are needed to help prevent gum disease.
Avoid smoking cigarettes and chewing tobacco
Certain medications can aggravate gum disease. This includes certain antidepressants, heart medicines, and oral contraceptives.
Check-ups
You should make sure that you make regular visits to your dentist in order to have regular cleanings. Only your dentist has the proper tools to make sure that tartar is removed from your teeth. Additionally, a regular checkup can help monitor oral health and then identify and prevent any problems before they become a bigger issue and require more expensive, comprehensive treatment. Remember, gum disease is often silent and painless, so a dentist is often the only way to detect this disease early. If you take these preventative measures you will greatly reduce your risk of developing gum disease.
Regency Family Dentistry Omaha
Whether your teeth needs are a complete exam and cleaning, a full-mouth restoration, or anything in between, we promise to provide you with exceptional care as we enhance the natural beauty of your smile.  Below are just some of the many procedures and dental services we regularly provide to our patients – with a gentle touch, and stunning results.  Your smile is our first priority, and we'll give you something to smile about.
Dental Exams
Dental Cleanings
Oral Cancer Exam
Fluoride Treatment
Sealants
Dental X-Rays
Home Care
Nightguards & Mouthguards
Dental Implants
Composite Fillings
Porcelain Crowns
FixedPorcelain Bridges
Porcelain Veneers
Tooth Whitening
Periodontal Disease
What is Periodontal (Gum) Disease?
Diagnosis
Treatment
Maintenance
Dental Implants
Inlay Restorations
Onlay Restorations
Composite Fillings
Crowns
Dentures & Partial Dentures
Fixed Bridges
Root Canal Therapy