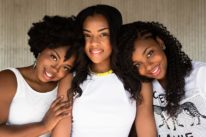 Are you tired of hiding your crooked teeth? Are you sick of food getting trapped between them? Do you have trouble pronouncing certain words because of a pronounced under- of overbite? If so, you're probably wishing that you had gotten braces when you were younger. Unfortunately, however, you can't turn back the hands of time; but, you can improve the look of your teeth and get a smile that you will be proud to show off.
There are a few options that adults can choose to improve their smiles; Invisalign vs veneers are two of the most common choices. But what's the difference and which one should you choose? Here's a look at each type of cosmetic dentistry treatment.
Invisalign vs Veneers
An Overview of Invisalign
Invisalign is similar to traditional braces; however, instead of having unsightly metal brackets and wires attached to your teeth, this tooth straightening technique involves a series wearing a series of clear tooth aligners that are custom-made for your mouth. The aligners work by shifting your teeth, just like traditional braces do, but they are much more convenient. The biggest benefit, of course, is that they are way less obvious than braces. That's because they are clear, which means that they won't stick out like a sore thumb. They can also be removed, which allows for improved dental hygiene because you can thoroughly brush and floss your teeth. Plus, since there aren't any metal brackets or wires rubbing into your inner lips and gums, they are a lot less painful.
An Overview of Veneers
Veneers are another popular option for tooth enhancement. Veneers are made of a thin layer of porcelain, which is bonded to the front of your teeth. Not only do they help to make your teeth look straighter, but they can also help to improve the color and shape of your teeth. So, if your teeth are chipped, misshapen, or discolored, or otherwise unsightly, veneers can certainly help to dramatically improve the look of your smile.
Which is Better?
The answer to that question is: it depends. There are a number of variables that will be taken into consideration when determining whether Invisalign or veneers is the best option for you. The issues with your teeth and the effects that you are trying to achieve are just some of the factors that will be taken into consideration. Together, you and your dentist can decide on the best option to suit your needs.
Regency Family Dentistry Omaha
Whether your teeth needs are a complete exam and cleaning, a full-mouth restoration, or anything in between, we promise to provide you with exceptional care as we enhance the natural beauty of your smile.  Below are just some of the many procedures and dental services we regularly provide to our patients – with a gentle touch, and stunning results.  Your smile is our first priority, and we'll give you something to smile about.
Dental Exams
Dental Cleanings
Oral Cancer Exam
Fluoride Treatment
Sealants
Dental X-Rays
Home Care
Nightguards & Mouthguards
Dental Implants
Composite Fillings
Porcelain Crowns
FixedPorcelain Bridges
Porcelain Veneers
Tooth Whitening
Periodontal Disease
What is Periodontal (Gum) Disease?
Diagnosis
Treatment
Maintenance
Dental Implants
Inlay Restorations
Onlay Restorations
Composite Fillings
Crowns
Dentures & Partial Dentures
Fixed Bridges
Root Canal Therapy