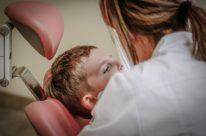 Your Omaha dentist says your pearly whites should be inspected twice a year; your colleague in the next cubicle goes three times annually; and your best friend sees the dentist just once a year. So what gives? How Often Do You Need To See An Omaha Dentist? Keeping your teeth healthy with regular dental visits is important. When teeth start to have problems, they can impact life quickly.
How Often Do You Need To See An Omaha Dentist?
See an Omaha dentist, and they can advise you how often you need to visit based on your oral and general health and your risk factors for tooth decay and gum disease. For example, an adult with good oral hygiene and no problems at checkups may need to come in once or twice a year. Someone with a lot of tartar or cavities may need to come more often. Your health insurance may also affect how often you see the dentist. The type of plan you have may require visits every 6 months, for example, for you to get full insurance benefits.
You may need to see your dentist more often if:
Pregnant. Pregnancy hormones can cause an inflammation of the gums called gingivitis, and other problems.
Smoke. Tobacco use is a risk factor for a severe gum disease called periodontitis and for oral cancer.
Being treated for cancer. Treatment for cancer can cause oral health problems such as dry mouth and infection.
Diabetes. People with diabetes have a higher risk of gum disease, fungal infections, and other oral problems.
Heart disease. Dental health is linked to heart health, and frequent dental cleanings may reduce your risk of heart attack and stroke.
HIV positive. HIV and its treatment put you at a higher risk of dental decay and infections.
Dental Visits for Kids
Kids should get their first oral exam as soon as their first tooth comes in or by their first birthday. The dentist will give you advice about how to care for your child's early teeth. As your child gets older, he or she should have dental checkups as often as the dentist advises. Most dentists recommend a dental visit every six months to help prevent cavities and other problems. Talk with your child's dentist about the schedule that is best for your child.
Dental Work
When you have dental work, you may be asked to make follow-up and checkup appointments to ensure that the instruments are behaving the way they should. Whether it involves getting a crown, having a cavity filled or being outfitted with dentures, a follow-up appointment usually allows the dentist to take a quick peek to make sure the dental work produces results and to answer any questions you might have about personal care following recent dental work.
Time to Call the Dentist…
In addition to regular checkups, see an Omaha dentist if:
tooth or gum pain that doesn't go away or gets worse
gums are red, swollen, and bleed easily
sore in your mouth that doesn't heal
tooth becomes sensitive to hot, cold, or pressure
Something is wrong with an old dental restoration
lose a filling
dry mouth on a daily basis
have pain or clicking noises in your jaw
How often should you go to the dentist in Omaha as an adult? It all depends on your individual health, present concerns and risk factors. In the end, one or two regular appointments throughout the year, plus extra visits as recommended by your dentist, should be enough to keep your teeth healthy in the long term.
Regency Family Dentistry Omaha | Best Omaha Dentist near Westroads Mall in Regency
Whether your teeth needs are a:
complete exam and cleaning,
full-mouth restoration
or anything in between
We promise to provide you with exceptional care as we enhance the natural beauty of your smile.  Below are just some of the many procedures and dental services we regularly provide to our patients – with a gentle touch, and stunning results.  Your smile is our first priority, and we'll give you something to smile about.
Dental Exams
Dental Cleanings
Oral Cancer Exam
Fluoride Treatment
Sealants
Dental X-Rays
Home Care
Nightguards & Mouthguards
Dental Implants
Composite Fillings
Porcelain Crowns
FixedPorcelain Bridges
Porcelain Veneers
Tooth Whitening
Periodontal Disease
What is Periodontal (Gum) Disease?
Diagnosis
Treatment
Maintenance
Dental Implants
Inlay Restorations
Onlay Restorations
Composite Fillings
Crowns
Dentures & Partial Dentures
Fixed Bridges
Root Canal Therapy