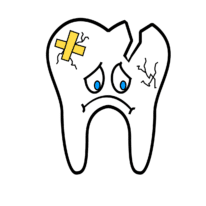 If you have been scheduled for cavity fillings in Omaha, know that the procedure is simple and direct. You should plan to be in the Omaha dentist's office for about an hour. This will allow enough time for x-rays if necessary, and the dentist will take you through the process before starting. In terms of Cavity fillings: what to expect, types and potential problems are listed here.
Cavity Fillings: What to Expect from the Best Dentist in Omaha?
The filling is used to fill the area of the tooth affected by decay when the decay is removed. Before cavity fillings commences, the best dentist in Omaha will numb the area, gums, and nearby skin to reduce or prevent pain during the treatment. Afterward, the decay in the tooth will be excavated and substituted with a filling. The procedure takes less than 15 minutes to complete.
Afterward, the numbness in your mouth will remain for a few hours. Cavity filling has no noteworthy risks but keep your dentist's contact information close by so you can reach out in case of complications or issues. Fillings are usually used to fill a cavity in the tooth. However, the dentist may recommend fillings to restore a tooth damaged by tooth grinding (bruxism) or make up parts of a fractured tooth.
Cavity Fillings Procedure Types
There are many options available for fillings, and the choice of the patient depends on aesthetic preference and cost. The following are the 5 types of cavity fillings.
AMALGAM TOOTH FILLINGS
This material is one of the oldest and most commonly used. Amalgam fillings are durable and are suitable for filling cavities on chewing teeth such as the molars. Amalgam is made from a combination of different metals and is therefore conspicuous when you smile. However, they are one of the least expensive options available.
COMPOSITE MATERIAL TOOTH FILLINGS
Also called filled resins, this filling is made from a combination of glass or quartz filler and is designed to match the tooth's color. They are somewhat durable and preferred for minor restorations, especially for the front row teeth.
METALS TOOTH FILLINGS
Gold or silver amalgams are the most commonly used metals for fillings. Gold fillings are usually far more expensive than silver amalgam filling, but many people choose gold because it is more durable and appealing. The appearance of metal fillings is a drawback for many. However, they are highly durable and can last up to 15 years before a replacement is necessary.
CERAMIC TOOTH FILLINGS
This is typically made from porcelain and has a similar appearance to the teeth. The ceramic filling is not stained easily like composite fillings, but it is more expensive.
GLASS IONOMER TOOTH FILLINGS
This filling is a mix of acrylic and glass and is designed to give off fluoride to strengthen the teeth. However, glass ionomer is not as sturdy as other types of fillings and may need replacement within five years.
Cavity Fillings Potential Problems
INFECTIONS
Sometimes, the filling may shift from the tooth to create a small gap. This gap may serve as the breeding ground for bacteria that may cause tooth decay.
DAMAGE
The cavity filling may crack, break, or detach. These damages occur when you bite on hard substances or suffer injuries while playing sports.
When to Replace a Cavity Filling?
A filling can last for many years, but all wear down from chewing, the grinding of teeth and the clenching of the jaw. Chewing on a damaged filling may crack the tooth and could require repair procedures in addition to the initial filling. If decay sets in around a filling, your dentist in Omaha, Nebraska may opt to crown the tooth instead of enlarging the filled area.
Regency Family Dentistry Omaha | Best Dentist in Omaha, NE
Whether your teeth needs are a:
complete exam and cleaning,
full-mouth restoration
or anything in between
We promise to provide you with exceptional care as we enhance the natural beauty of your smile.  Below are just some of the many procedures and dental services we regularly provide to our patients – with a gentle touch, and stunning results.  Your smile is our first priority, and we'll give you something to smile about.
Dental Exams
Dental Cleanings
Oral Cancer Exam
Fluoride Treatment
Sealants
Dental X-Rays
Home Care
Nightguards & Mouthguards
Dental Implants
Composite Fillings
Porcelain Crowns
FixedPorcelain Bridges
Porcelain Veneers
Tooth Whitening
Periodontal Disease
What is Periodontal (Gum) Disease?
Diagnosis
Treatment
Maintenance
Dental Implants
Inlay Restorations
Onlay Restorations
Composite Fillings
Crowns
Dentures & Partial Dentures
Fixed Bridges
Root Canal Therapy