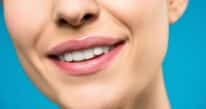 Your teeth can turn yellow for a number of reasons. It may be caused by frequently drinking or eating certain food items, not brushing your teeth enough, aging, or simply because of genetics. No matter the reason, yellow teeth can be embarrassing for many people. This can also cause a serious blow to one's self-esteem. Lucky for you, there are a variety of ways that you can whiten your teeth safely and effectively. You might be wondering what are the best teeth whitening options?
Best Teeth Whitening Options
Whitening your teeth will not only help you feel more comfortable smiling but can also make you look younger and more radiant. Not to mention, you will develop better oral hygiene habits which will help keep your teeth strong and healthy. Besides brushing your teeth and using teeth whitening strips, there are plenty of other products you can try to brighten those pearly whites. However, you should keep in mind that not all teeth whitening products are created equal since some of them contain chemicals that could do more harm than good. In this article, we've gathered some different remedies using products that you probably already have at home. These remedies are safe and simple which makes them perfect for adding to your daily routine.
Baking Soda
Baking soda has natural whitening properties which are why it's often used as an ingredient for toothpaste. It also lowers the pH level in your mouth, preventing the growth of bacteria and providing better protection for your teeth. Moreover, baking soda does a good job of scrubbing away tough surface stains. Toothpaste with a considerable concentration of baking soda showed to be more effective at whitening teeth and removing plaque.
To use it, mix one teaspoon of baking soda with two teaspoons of water to make a paste. Use a toothbrush to gently scrub your teeth with the mixture then rinse your mouth with water afterward. You should only do this around once a week so as not to strip away any enamel.
Oil Pulling
Oil pulling is a practice that originated in India. It involves swishing oil in your mouth in order to kill harmful bacteria and prevent diseases from developing. Traditionally, sunflower oil is used but coconut oil and sesame oil are also viable options. Coconut oil is often used because of its many benefits and pleasant taste. It can help reduce inflammation in the gums and remove plaque.
To do this, take one tablespoon of oil into your mouth and swish it around your mouth for 15 to 20 minutes. If you're using coconut oil, be sure to spit in the toilet or trash can since it might harden and clog your pipes. Oil pulling can be done daily because it cannot strip away the enamel on your teeth.
Fruit Peels
Compounds like d-limonene or citric acid are found in banana, lemon, and tangerine peels which can potentially help lighten your teeth. Gently rub the peel on your teeth for at least 2 minutes before thoroughly rinsing and brushing. However, do keep in mind that this should not be done regularly since the acid from the fruit can wear out the enamel in your teeth. If you have sensitive teeth, avoid this method.
Getting Plenty of Calcium
Calcium-rich foods like milk, cheese, and leafy greens can protect the enamel on your teeth from eroding. The dentin underneath is darker and becomes exposed as the upper layer gets thinner. Your teeth may start to look yellow if the enamel is stripped away. Keeping your teeth strong and healthy is a good way to keep them looking brighter.
Additional Source: Non-Dairy, Calcium-Rich Foods for Your Teeth
Avoiding Food and Drinks That Stain
Coffee, tea, red wine, soda, and dark berries can easily stain and darken your teeth if you have them frequently. Unless you brush as soon as you can after eating or drinking, it's best to minimize your intake of these food items so that you don't stain your pearly whites or counteract all your efforts in whitening them.
The Best Teeth Whitening Solution
All of the teeth whitening solutions listed above are great options. However, there is one teeth whitening option that your home teeth whitening kits can't match. For the best results, consider Zoom whitening.
Zoom Whitening
The Zoom in-office tooth whitening procedure uses the Zoom Advanced Power Chairside Lamp – said to accelerate the bleaching process – to activate the 25 percent hydrogen peroxide whitening. As the hydrogen peroxide is broken down, oxygen enters the enamel and dentin to bleach the stained substances, leaving the structure of the tooth unchanged. Zoom is not recommended for children under 13 years of age, or for pregnant or lactating women. Also, it is important to remember that whitening treatment may not be as effective for some people as it is for others. Zoom whitening is offered by our Omaha dentists at the Regency Dental office. Contact Regency Dental in Omaha to schedule an appointment or visit Zoom Whitening for more information.
Regency Family Dentistry Omaha | Best Omaha Dentist near Westroads Mall in Regency
Whether your teeth needs are a:
complete exam and cleaning,
full-mouth restoration
or anything in between
We promise to provide you with exceptional care as we enhance the natural beauty of your smile.  Below are just some of the many procedures and dental services we regularly provide to our patients – with a gentle touch, and stunning results.  Your smile is our first priority, and we'll give you something to smile about.
Dental Exams
Dental Cleanings
Oral Cancer Exam
Fluoride Treatment
Sealants
Dental X-Rays
Home Care
Nightguards & Mouthguards
Dental Implants
Composite Fillings
Porcelain Crowns
FixedPorcelain Bridges
Porcelain Veneers
Tooth Whitening
Periodontal Disease
What is Periodontal (Gum) Disease?
Diagnosis
Treatment
Maintenance
Dental Implants
Inlay Restorations
Onlay Restorations
Composite Fillings
Crowns
Dentures & Partial Dentures
Fixed Bridges
Root Canal Therapy