Welcome to Regency Dental | Dentist Omaha
We are happy to be your dental provider of choice! Best Dentist Omaha, Nebraska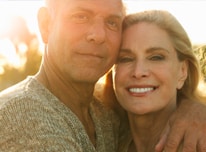 Our doors are always open to welcome new patients who are ready to receive the best dental care in Omaha. Contact us to learn how to make us your Omaha Dentist.
Our dentist Omaha services include:
It's no surprise we are regularly expanding our family of patients. If you are interested in becoming a new patient, please call our office at (402) 399-0900. Regency Dental Omaha dentists treat patients from all dental backgrounds and make every effort to ensure your dental appointment is as comfortable as possible. We provide superior care to get you onto the path to improved dental health.
Accepted Insurance Providers
As a service to our patients, Regency Dental, the best family dentist in Omaha, accepts most dental insurance programs.  However, we remind you that your specific policy is an agreement between you and your dental insurance company.  Please keep in mind that you are responsible for your total obligation should your insurance benefits result in less coverage than anticipated.  The front office staff at Regency Dental Omaha will gladly submit a pre-treatment estimate to your insurance company so that you will know what your benefits will be.  Regency Dental understands dental insurance, and we will be glad to assist you in obtaining the maximum benefits specified in your contract.
Regency Dental – Omaha Dentists Philosophy
We are true believers that preventative dental care and education are the keys to optimal oral health.  Building a foundation of trust by treating our patients as special individuals is vital to our success.  We can make a difference in providing a relaxing and positive experience.  Our team of experienced Omaha dentists is dedicated to providing you with excellent, personalized care, and service to make your visits to the dental office as comfortable and pleasant as possible.  We are here to ensure you have the information you need to make informed decisions about your dental health.