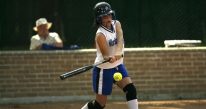 Chipped, cracked, and missing teeth are just some of the possible injuries that come with participating in sports like football, hockey, basketball, and soccer. If you or your child plays sports, you might be wondering what you can do to prevent dental injuries while playing. Here are some of the best ways to protect your teeth during sports, whether it's during practice or a game.
How Can I Protect My Teeth During Sports?
Here are some of the best ways to protect your teeth during sports, whether it's for practice or a bigger game.
Stick to Regulations
Regulations don't allow certain moves and types of contact for a reason. Players and coaches should always be conscious of teammates and opponents, and keep safety in mind. For example, wearing a mouthguard in contact sports is not only a good idea for your teeth, but also because it's a rule!
Always stick to the rules of your respective sport, and dental injuries are a lot less likely to occur.
Choose a Mouthguard
A helmet isn't the only regulation-recommended safety gear involved in a contact sport like football. Mouthguards are also used for play and practice to protect your teeth and gums. Wearing a mouth guard along your upper teeth is as essential as wearing a helmet.
Any direct shots to the head (or front of the face) can impact the teeth, whether by a direct hit or the impact it causes.
Mouthguards aren't optional but mandatory if you want to protect the health of your teeth. Remember that mouthguards can be custom molded to fit the players' individual bite, and should be regularly cleaned and replaced.
Hygiene Routine
Good hygiene is almost self-explanatory, but many people make mistakes in their daily oral health routine without knowing they do it. Have an oral hygiene routine that has been recommended or checked by a specialist: this way, you are 100% sure that you're doing what you're supposed to.
It's important because hygiene makes a difference in how well your oral health can recover in the event of an injury. Bad oral health could mean that you are more prone to infection.
Get Dental Insurance Coverage
Health insurance is an important part of oral health, whether participating in a contact sport or not. If you have adequate dental insurance, regular check-up appointments are much cheaper – and this is just one step in the routine to better dental health.
Allowing minor dental issues (such as hairline cracks) to be repaired, makes larger issues like chipped or broken teeth much less likely to occur while participating in sports activities. Without these regular dental appointments, how can you know what your dental health is really like – and more, how will you be able to maintain it?
Regency Family Dentistry Omaha | Best Omaha Dentist near Westroads Mall in Regency
Whether your teeth needs are a:
complete exam and cleaning,
full-mouth restoration
or anything in between
We promise to provide exceptional dental care as we enhance the natural beauty of your smile.  Below are just some of the many procedures and dental services we regularly provide to our patients – with a gentle touch, and stunning results.  Your smile is our first priority, and we'll give you something to smile about.
Dental Exams
Dental Cleanings
Oral Cancer Exam
Fluoride Treatment
Sealants
Dental X-Rays
Home Care
Nightguards & Mouthguards
Dental Implants
Composite Fillings
Porcelain Crowns
FixedPorcelain Bridges
Porcelain Veneers
Tooth Whitening
Periodontal Disease
What is Periodontal (Gum) Disease?
Diagnosis
Treatment
Maintenance
Dental Implants
Inlay Restorations
Onlay Restorations
Composite Fillings
Crowns
Dentures & Partial Dentures
Fixed Bridges
Root Canal Therapy