Welcome to our practice
We are pleased to be your dental provider of choice!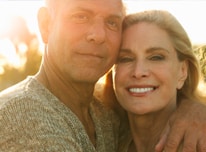 Our doors are always open to welcome new patients who are ready to receive the best in dental care. Contact us to learn how to make us your Omaha Dentist. With our array of dental services,such as cleaning and prevention, cosmetic dentistry, teeth whitening, teeth cleaning, restorations, oral surgery  it's no surprise we are regularly expanding our family of patients.
If you are interested in becoming a new patient, please call our office at (402) 399-0900. We are skilled at treating patients from all dental backgrounds and make every effort to ensure your appointment is as comfortable as possible. We provide superior care to get you onto the path of improved dental health.